Holidays are just around the corner? Great news, Ultimate Paris Guide, your Parisian travel planner tested for you the  reference website to book the hotel of your dreams in a few clicks!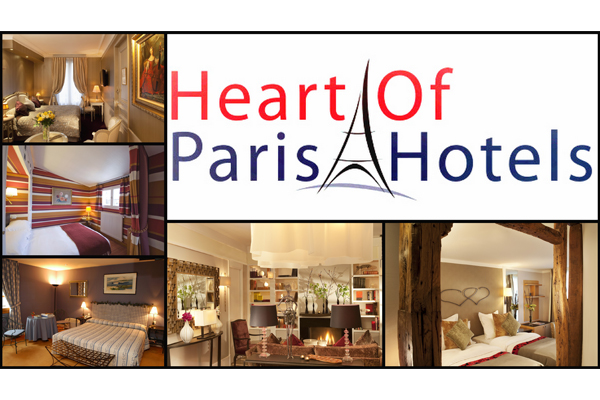 With more than 70 independent hotels, Heart of Paris hotels is the reference website for all your hotel bookings in the capital. Heart of Paris hotels guarantees for you the best places in Paris, at the best prices and allows you to book the hotel that best suits your needs.
How does it work?
Nothing is easier! You just have to select the area you want directly on the map on the home page and then choose the hotel near the event you wish to attend, in the neighborhood you like the most or near your place of outings … and HOP in a few clicks it is booked and open the doors of the City of Light!
Whether you are more of a night bird looking for a neighborhood for frenzied evenings, a museum addict on the lookout for the latest treasures or a fashionista keen of luxury shops and bobo neighborhoods, the Heart of Paris Hotels has in its addressbook the hotel near your favorite place.
More than just an informative website, the Heart of Paris Hotels is a real mine of information that tells you everything you need to know about Paris, its interesting attractions and the recent events taking place inside its walls.
You are interested in an event, a museum, a restaurant or show? No problem, ULTIMATE PARIS GUIDE books pass queuing, transfers, restaurants, shows … in a few clicks too! So you can have your whole stay planned before landing in Paris!
Going on vacation has never been easier!
Your ULTIMATE PARIS GUIDE concierge