When it comes to beauty, trends have often been launched by celebrities, influence women. They keep coming and are sometimes different. Some of them are kindly sidelined until an indeterminate date, whereas others come back frequently in the limelight, adopted, adored, personalised by the woman kind over time.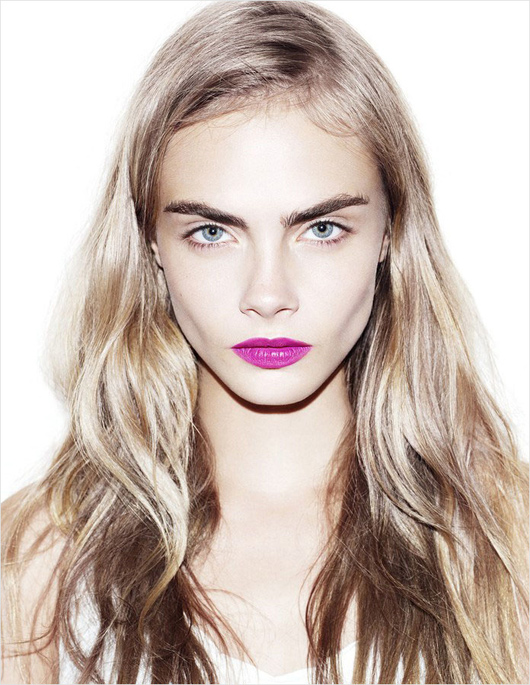 Cara Delevingne's signature eyebrows
The trend of thick brows has been going from the catwalks to the streets for a certain time already, and it does stop doing new adepts. To have prominent eyebrows gives structure to the face and intensity to the eyes. It is time to honour yours! The key? To keep them tidy. Cara Delevingne is the ambassador of the revival of Frida Kalho's brows – in a tiny bit less wild. The model has thick brows that have a darker colour than her hair. The best way to start it is certainly to buy an "all-in-one" eyebrows kit, like the one By Lala. While keeping Cara's brows in mind and using the Hi Brow kit, redefine the shape of your eyebrows and give them more intensity.
To fix everything for the day, use Marc Jacobs Beauty's Brows Tamer, available in 2014 in France and already in shops in the US.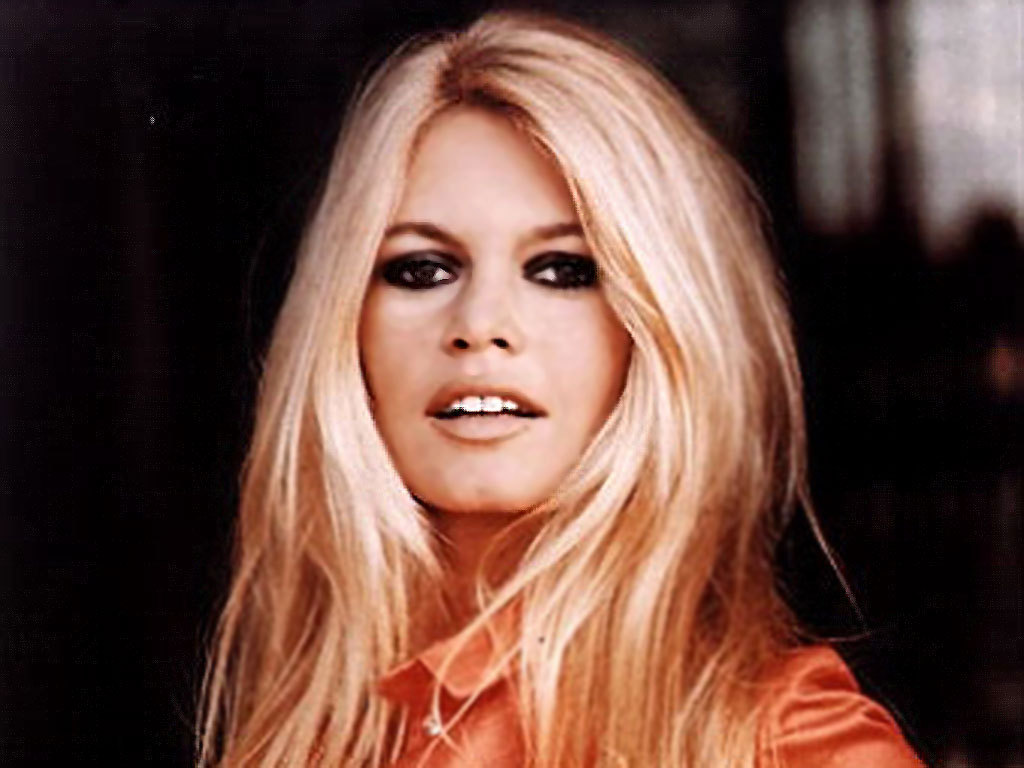 Brigitte Bardot's lioness eyes
Voluptuous and sensual woman, icon of her time if ever there were one, Brigitte Bardot left a mark also thanks to her strong eye makeup. Her thick eyeliner, with the tip curved upward, gives her a sexy feline look. To take your inspiration from her retro makeup, you would better master the art of eyelining. Before getting started, do not miss the eye primer step. The Perfecting Eye Primer from Fresh is a handy stick, it unifies and prepares the eyelid before makeup, so it will not move during the day. Then get the Eye Sculpt by Thierry Mugler, an eyeliner to apply with a brush, with a surprising texture between liquid and cream, easy to apply and long-lasting. Ready to embrace your Bonnie side?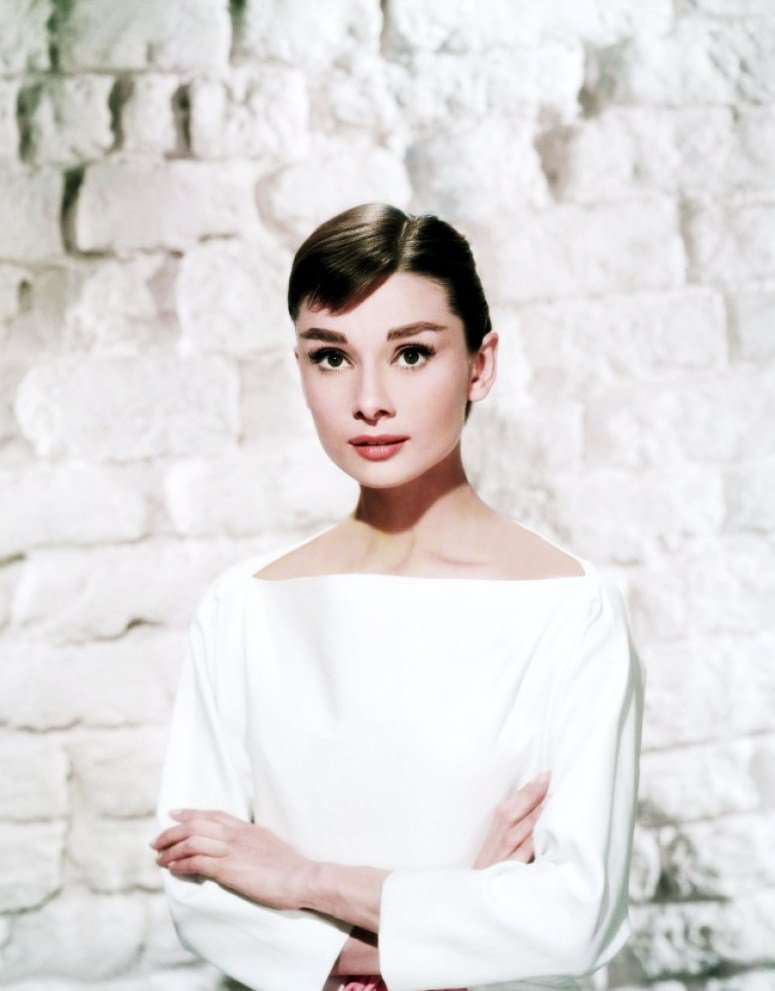 Audrey Hepburn's flawless complexion
Who has never dreamed of having Audrey Hepburn's porcelain-like complexion? Here are a few tips to smooth the skin without having to stay 30 minutes in front of your mirror. The cream foundation Orchidée Impériale is a novelty in Guerlain's luxurious range. It is both a makeup product and a complete skincare. Obviously it is a good news whenever several products are combined in one, it makes us save a lot of time.
Fix the foundation with the loose face powder from Paul & Joe, another new product for fall. Its remarkable texture enlightens the face and makes the skin extremely soft.
To finish up the complexion, apply the Diorblush cream (Capri) with your finger, for a light rosiness.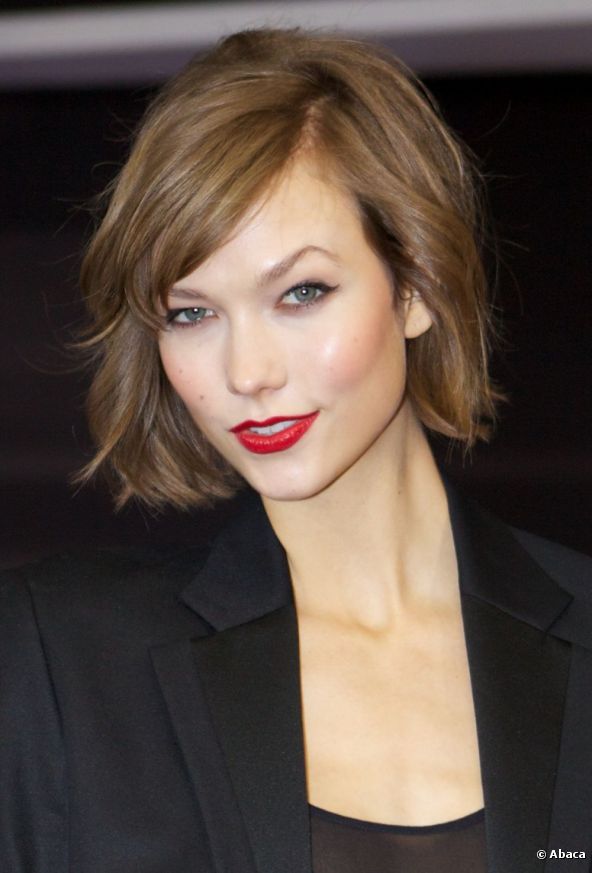 Karlie Kloss' structured face
Unless we undergo many operations of plastic surgery, we cannot get Karlie Kloss' face bone structure. But we can use the contouring technique, a makeup that allows us to redraw the face by playing with shadow and light. It is about putting emphasis on the cheekbones, nose bridge, arches of the eyebrows and the chin, thanks to a bronzer and an enlightener. We have found for you the appropriate contouring palette by Korres, that includes a bronzer, an enlightener and a blush. It is the Magic Light Contouring Trio, Santorini model.
Find other beauty recommendations on www.uuumag.com
Question beauté, les modes ont souvent été lancées par des célébrités, des femmes d'influence. Les tendances suivent et ne se ressemblent pas toujours. Certaines sont gentiment mises au placard jusqu'à une date indéfinie quand d'autres reviennent fréquemment sous les feux de la rampe, adoptées, adorées, twistées par la gent féminine au fil du temps.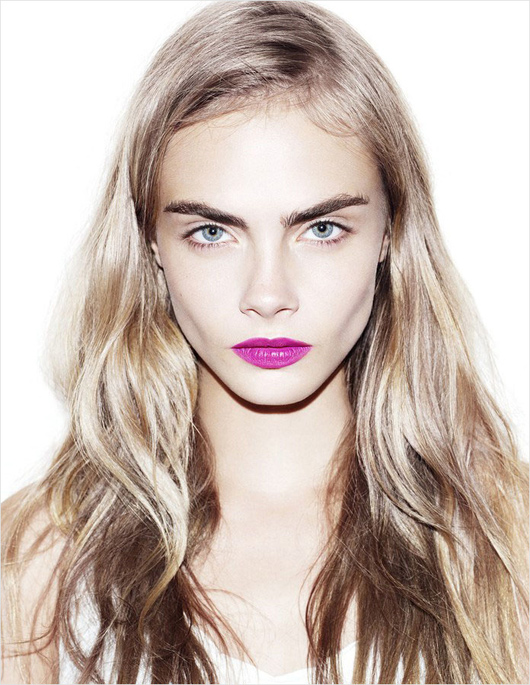 Les sourcils signature de Cara Delevingne 
La tendance des sourcils épais et fournis est descendue des podiums à la rue depuis quelques temps déjà, et ne cesse de faire de nouvelles adeptes. Avoir des sourcils proéminents structure le visage et donnent de l'intensité au regard. Il est temps de mettre les vôtres à l'honneur ! La clé ? Les discipliner au maximum. Cara Delevingne est l'ambassadrice du revival des sourcils à la Frida Kahlo – en nettement moins sauvages. A noter qu'en plus de les avoir naturellement épais, ils sont plus foncés que sa chevelure. La meilleure solution pour se lancer est sans aucun doute d'acheter un kit « tout-en-un » pour les sourcils, comme celui de By Lala. En vous inspirant de Cara Delevingne et à l'aide du kit Hi Brow, redéfinissez la forme de vos sourcils et procurez-leur un peu plus d'intensité.
Pour fixer le tout pour la journée, on utilise le Dompteur de sourcils invisible chez Marc Jacobs Beauty, disponible en France dès 2014.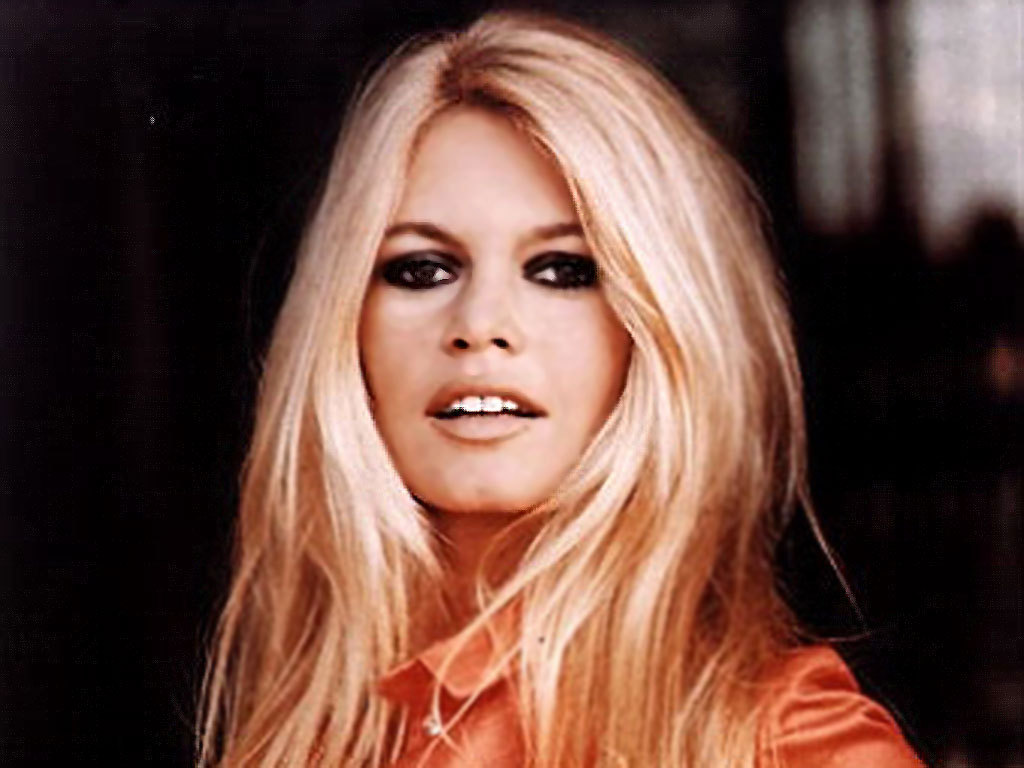 Les yeux de lionne de Brigitte Bardot
Femme pulpeuse et sensuelle, icône de son époque s'il en est, Brigitte Bardot a aussi marqué par son maquillage prononcé des yeux. Son trait d'eyeliner très épais et courbé vers le haut à la pointe lui confère un air félin des plus sexy. Pour s'inspirer de son makeup retro à souhait, mieux vaut déjà maîtriser l'art de l'eyeliner. Mais avant de tracer quoi que ce soit, l'application d'un eye primer est une étape à ne pas sauter. Le Perfecting Eye Primer de Fresh se présente sous la forme d'un stick, pratique, il unifie et prépare la paupière au maquillage, afin que celui-ci ne bouge pas pendant la journée. Munissez-vous ensuite d'Eye sculpt de Thierry Mugler, un eyeliner à appliquer au pinceau à la texture surprenante entre liquide et crème, agréable à appliquer et longue tenue. Prête à assumer votre côté Bonnie ?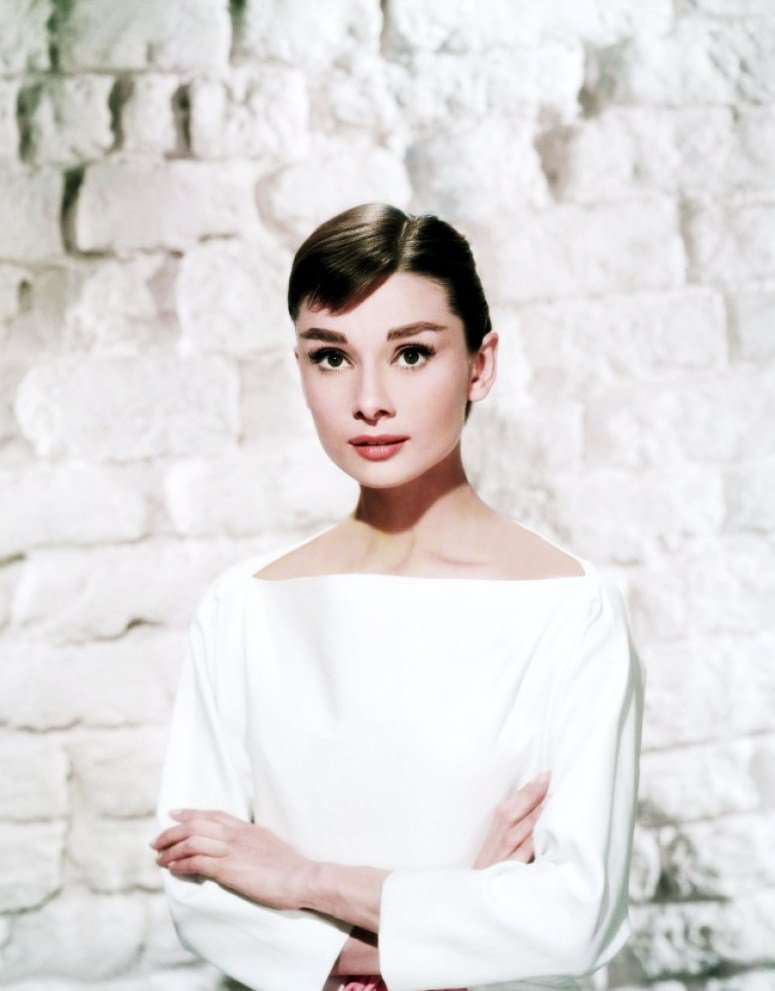 Le teint de poupée d'Audrey Hepburn
Qui n'a jamais rêvé d'arborer le teint de porcelaine d'Audrey Hepburn ? On vous souffle quelques tips pour lisser votre teint sans devoir passer 30 minutes devant votre miroir. Nouveauté de cet automne, l'Orchidée Impériale de Guerlain est à la fois un fond de teint et un soin complet. Evidemment on ne rechigne pas à combiner plusieurs produits en un, cela fait gagner un temps précieux.
Fixer le fond de teint soin avec la poudre libre Paul & Joe, encore une nouveauté automnale qui ne tardera pas à faire des adeptes. Sa texture remarquable illuminera la mine et rendra la peau soyeuse.
Finir le teint en appliquant au doigt le Diorblush crème, en teinte Capri, pour un léger rose aux joues.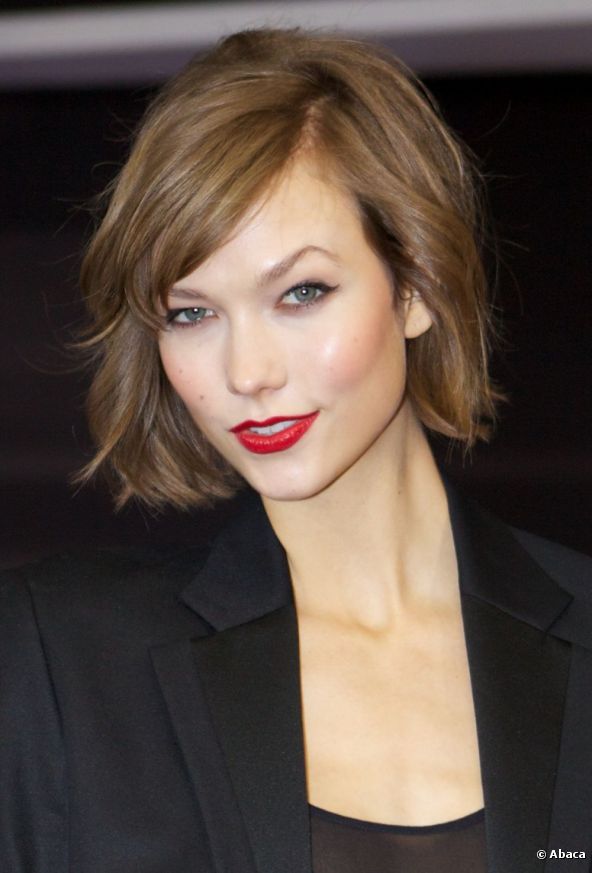 Le visage structuré Karlie Kloss
A moins de ne subir moultes opérations de chirurgie esthétique, on ne peut pas piquer à Karlie Kloss la structure osseuse de son visage. Mais on peut utiliser la technique du contouring, un maquillage qui permet de redessiner le visage grâce à un jeu d'ombres et de lumières. Il s'agit de mettre l'accent sur les pommettes, l'arrête du nez, les arcades sourcilières et le menton, grâce à un bronzer et à un enlumineur. Nous vous avons dégoté chez Korres la palette de contouring adéquate, contenant un bronzer, un enlumineur et un blush : le Magic Light Contouring Trio, harmonie Santorini.
Retrouvez d'autres recommandations beauté sur www.uuumag.com